Virginia Golf Vacations - Featured Destinations
Virginia Golf Vacations partners with over 40 Virginia Golf Courses  and several of the most popular Virginia Golf Resorts . Virginia's best golf destinations.  We are your one stop shop for custom Virginia Golf Packages in Virginia's best golf destinations. We handle all the details from tee time reservations to managing individual golfer payments. Read below to learn more about each of our featured golf destinations and don't forget to request a free trip quote or call us at 1-877-806-8163 to speak to one of our local experts.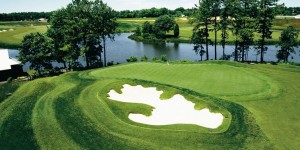 Nestled along the beautiful waters of the Rappahanock River you will find the perfect mixture of small town charm and championship golf. Kilmarnock,VA  is home to The Golden Eagle Golf Club located at the Tides Inn and Piankatank River Golf Club. Stay nearby at the Best Western Kilmarnock, centrally located to courses and several popular restaurants. Make sure you samples some of the local seafood while in town. The great golf will bring you there and the local seafood will bring you back!
---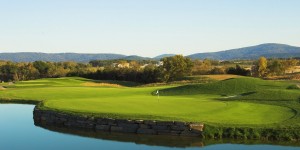 The Shenandoah Valley located in Northwestern Virginia is home to several great courses located in and around Front Royal And Winchester Virginia.  Blue Ridge Shadows, Rock Harbor (Boulder and Rock Course) and Shenandoah Valley Golf Club are the areas most popular courses.  The higher elevation allows for cooler late spring and summer temperatures and beautiful fall foliage.  You can also enjoy stay and play with accommodations at Holiday Inn Hotel & Suites Blue Ridge Shadows.
---